Sailing 1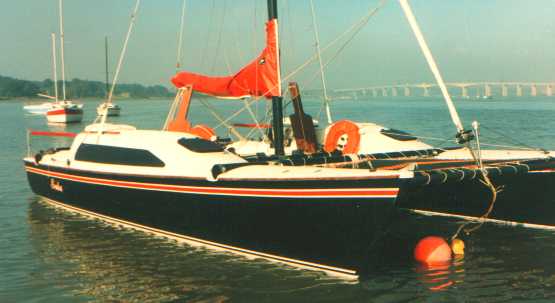 These photos all show grp Striders. There is very little difference between the grp and wood versions. About 40 grp boats were built between 1984 and 1990.
Raised daggerboards can be clearly seen. This boat had an optional forward netting beam and hatches over the front bunks.
This was the first grp Strider and was built for Mark Orr (now MD of Goss Challenges). Mark is a very tough sailor and raced in the 3 Peaks Race (he broke the record on one leg) as well as cruised many miles singlehanded (eg Plymouth to Holland). He also came 3rd in the 1985 Micromultihull World Championships
This Strider is really being pushed to its limits (racing in a F7). We would recommend reefing a bit more before it got this windy!!