All Our Designs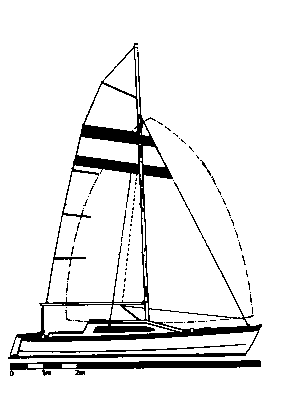 DOWNLOAD PLANS GBP290.00
Please click on the button below if you wish to buy full building plans. Note: You can pay using Paypal or with your normal credit card.  
Plans will be sent as a zip file once payment has been received. This is no longer an automated system, so please allow 48 hours for your order to be processed and your plans emailed to you.  
If you have not received plans after that time please contact us at This email address is being protected from spambots. You need JavaScript enabled to view it.. We never transfer money from Paypal until your plans are ready to send out. Normally if there is a delay it is because we are away sailing. 
THE FACTS AND FIGURES
Cold moulded (or strip plank cedar) round bilge hulls, ply decks.

LENGTH O.A. 7.3m 24ft
LENGTH W.L. 6.65m 22ft
BEAM O.A. 4.3m (5.3m on Turbo version) 14ft 17ft
DISPL (empty) 0.5T  1200lbs
DISPL (loaded) 0.85T 1800lbs
HEADROOM 1.35m 4ft6in
DRAFT 0.25 - 0.95m 10in - 3ft2in
SAIL AREA 25 sq. m (34sq m on Turbo version) 270sqft/370sqft

STRIDER is the most popular of our trailable catamarans as it offers a good compromise between speed, accommodation and low cost.

Standard rig above, Turbo rig below (for experienced sailors)
A "F1 Rig" is also available with the same total area as the standard rig, but a smaller jib and larger mainsail.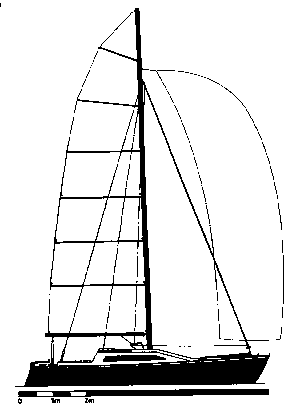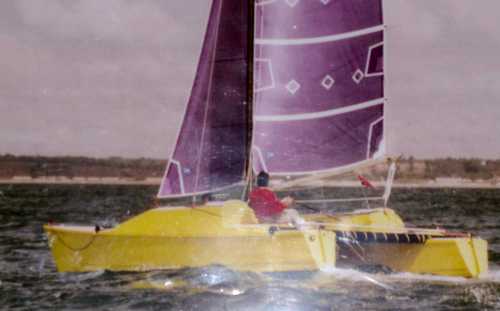 Striders are very good sea boats and have competed successfully in tough offshore races. A racing version, the Turbo, with wider beam, increased rig size, rotating mast etc. is available for those who's aim is to race at the highest level or who sail in a very light wind area (see above)

The 4 berth interior layout is as on the Shadow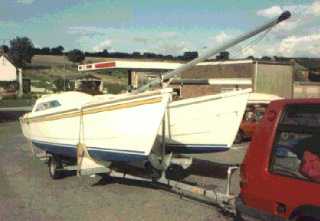 Striders are the classic trailable boat, shown here on a telescopic trailer behind a small (1600cc) family saloon car.
Yachting Monthly "Once on the water she provides exciting sailing as well as giving a safe ride for inshore cruising weekends or holidays for a young family"
Yachting World "Strider is a fast, light, exhilarating day sailer, great fun to sail"
Dick Newick in Wooden Boat Magazine "Builders of this racer/cruiser should produce a craft that will give them a great deal of pleasure and very little grief"
More on Building a Strider HERE 
More on Sailling a Strider HERE 
More information about this design can be obtained by purchasing a Study Plan